We have been producing documentary film productions in Israel & Palestine since 1998. Why are we considered the best production services company in Israel?
Well, let us try to explain why. We can mention 22 years of experience in documentary film-making in Israel, or the long and very respectable list of international productions we completed over the years. But the simple explanation for that is the people that are working with us over the years. We are a small team of professional filmmakers, who decided to provide production services at the highest professional level and give the best customer service.
Our Documentary production Team
We are both Israelis and Palestinians, that know the place we live in will always capture the attention of those wishing to film it. Whether they are interested in one specific topic, such as Jerusalem, archaeology, the history of Christianity, Islam or Judaism, or want to follow a story related to the complicated political reality of the Middle East or the night life of Tel Aviv, we offer such projects a wide range of services to facilitate an affordable production in the highest professional standards.
For documentary film productions in Israel & Palestine we often provide a full package of services – from the initial research to coordination, filming in all professional HD, 4K formats, and post production. In many cases the director or producer / fixer / stringer are the only one traveling to Israel, while we are responsible for the professional crew and production staff. In other cases, we are working together with a visiting crew and provide them with any services they require here. 
documentary film productions in Israel & Palestine: our production fixers
We appoint a local production manager (fixer) to each documentary film production in Israel & Palestine. While the fixer is with the crew in the filming locations, he or she are constantly in touch with the Tel Aviv office, providing them with news alerts, logistical assistance and online research work when needed.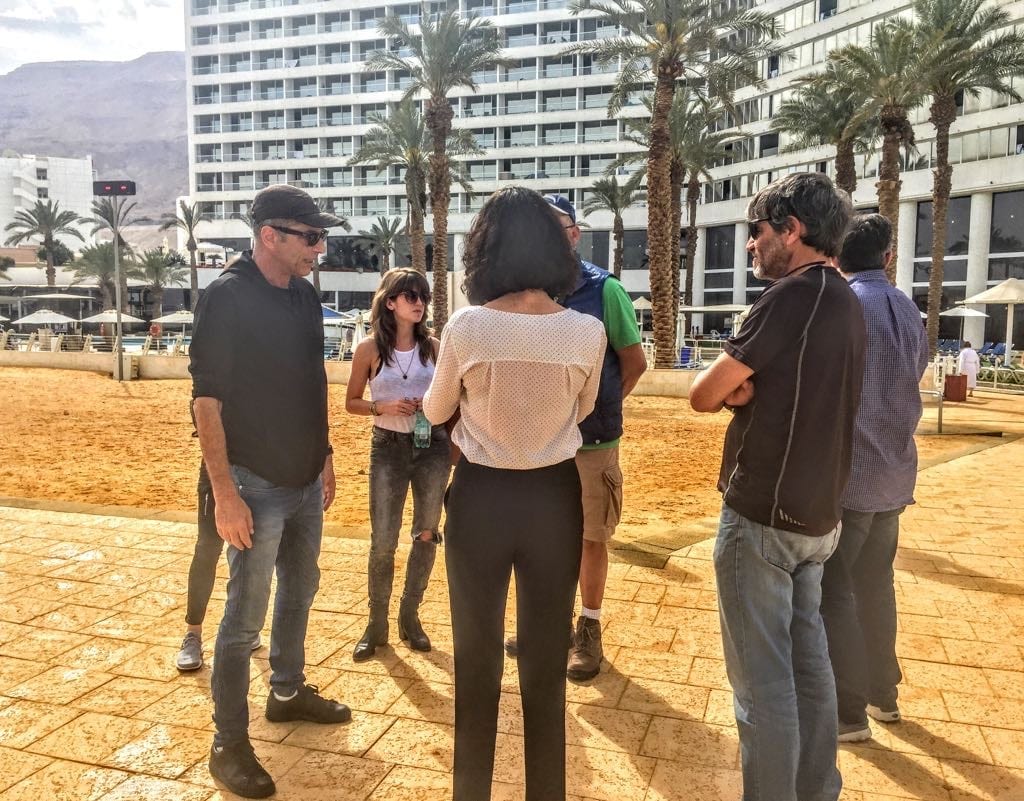 Highlight Films employs both Israelis and Palestinians who are all experts in this field and speak many languages. The coordinators working with us were responsible for many dozens of films dealing with history, archaeology, sports and religion, as well as for several documentary series and dozens of films dealing with current affairs, in both sides of the Israeli–Palestinian conflict.
Documentary Film Footage
Our stock footage archive is unique in many ways, but most importantly much of it was filmed for the express purpose of being used in a documentary film. Some of the footage in our library was used in our own documentary film productions in Israel & Palestine, following the most significant events and locations in the recent history of Israel and Palestine. If your documentary film, TV commercial spot, corporate or organizational video is happening elsewhere, and you need only a few minutes from Israel, we assure you that we can get the best footage for you. See what we offer in terms of aerial filming with drones in Israel…
Freelance Documentary Filmmakers
During the years we have developed long-standing relationships with some of the best freelance filmmakers in Israel and Palestine. In the past few years several production companies who were interested in producing documentary sequences or complete films in Israel approached us, but for a variety of reasons they couldn't send their key personnel to the locations. In these cases we found the most suitable Israeli filmmakers to work with these productions. We are proud to state that the matchmaking was successful in all cases, anr our customers were very satisfied with our documentary film production services in Israel & Palestine.
So, if there is anything you want to ask us about documentary film productions in Israel & Palestine, please feel free to contact Noam Shalev at our Tel Aviv Headquarters and we'll get back to you with the best answers we can get.