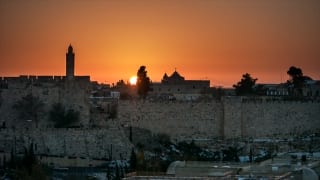 We have been producing time lapse video production in Israel for more than a decade. We are regularly producing custom made 4K and HD time lapse clips: of buildings projects, companies, events, nature and many other topics. Currently we are running two very long terms projects – our cameras will be stationed in two locations in Israel in the next three years, in order to edit two very impressive shots of major building projects. We use a variety of cameras for our time lapse videos: from Canon 5Dm4 and Sony A7Rm4 to Panasonic GH5 and Red Epic (and same category cams). We have all the grip equipment required for camera and track movements during shots, including motion controlled slider and dolly heads.
Some of our edited time lapse clips of Israel are available for online licensing in our online Israel footage store.
Time Lapse Video Production in Israel – Hyperlapse
In addition to time lapse video production in Israel, since 2019 we are also producing hyper-lapse video clips: we film hyper-lapse videos both on the ground and by drones. Our hyper-lapse video camera of choice is the Sony A7Rm4.
If you would like to produce a time lapse or hyper lapse videos in Israel, please contact us.