As the leading medical production company in Israel, we produced in the last years hundreds of medical video productions in Israel: Instruction videos, product videos, training videos, sales videos… We produced a medical information series for Assuta Hospital​ in Israel, totaling more than 150 information videos in Hebrew, English and Russian. In 2020 we have recently completed with SURGE on the ongoing production of a cutting-edge medical video format.
In 2021-2022 we have filmed and streamed several medical webinars in Israel, and we are already booked for the production of some of the leading medical webinars in 2023.
Some of our videos are available online​. The Highlight Films production team has extensive experience producing videos for the unique needs of the medical and scientific communities. We do it for a variety of customers, including physician and patient training and education, presentations to the board and investors, marketing for private clinics, hospitals, technological companies and public relations and advertising agencies.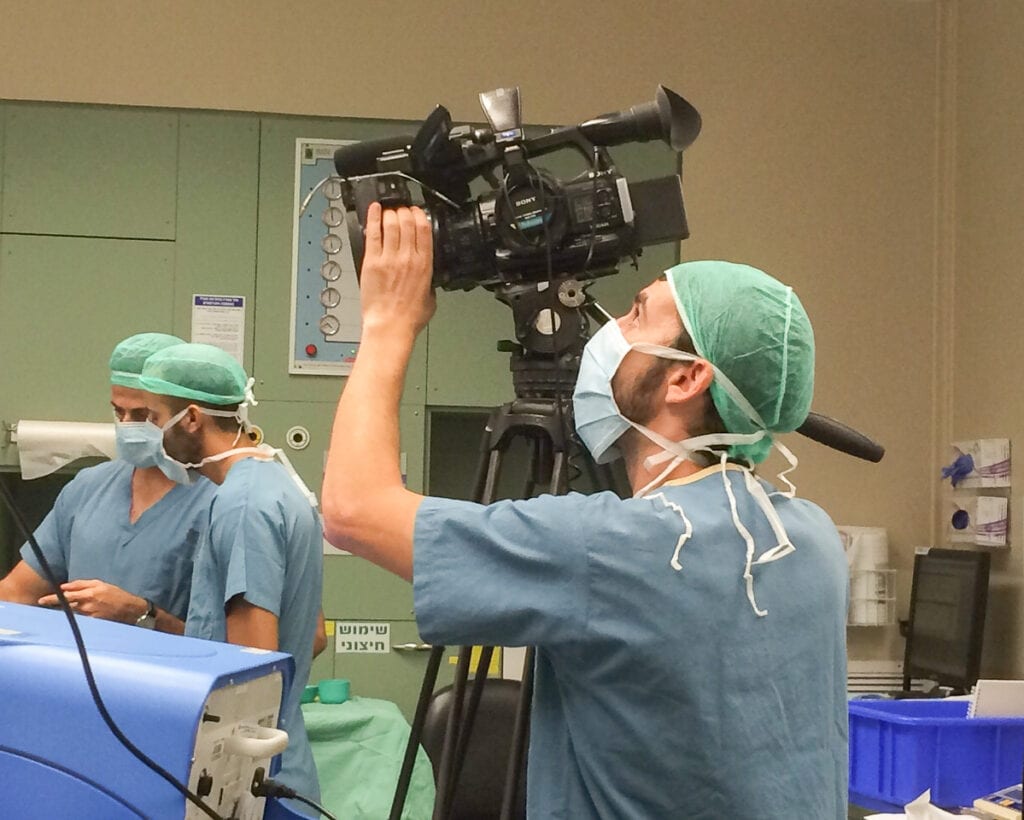 Our producers and camera crews have created health and medical videos for many medical organizations and companies, in order to educate patients, doctors and other medical staff about procedures and products, streamline treatment & recovery and improving satisfaction with the results.
Among our medical, pharmaceutical and scientific customers of medical Video production in Israel:
The Weizmann Institute of Science
and others…